Zimbabwe
Simbarshe and Memory Gondo
Children: Laura, Lowell and Leal
Village: Bazel Bridge
Simbarshe (Simba) and his family live in a small rural village in Zimbabwe, Africa. The country of Zimbabwe has been ravaged by a ten-year drought and famine as well as economic instability. In addition to preaching for two congregations, Simba and his family have been able to help their congregation and community in many ways. Here are a just few of the things they have done in the past and continue to provide:
Made thousands of bricks by hand to be used to construct the church building
Grew a garden to provide food for those in need.
Raised goats and chickens to provide milk and eggs.
Simba is also hoping to have a well dug on the church property in the near future so that the people of his village can have clean drinking water.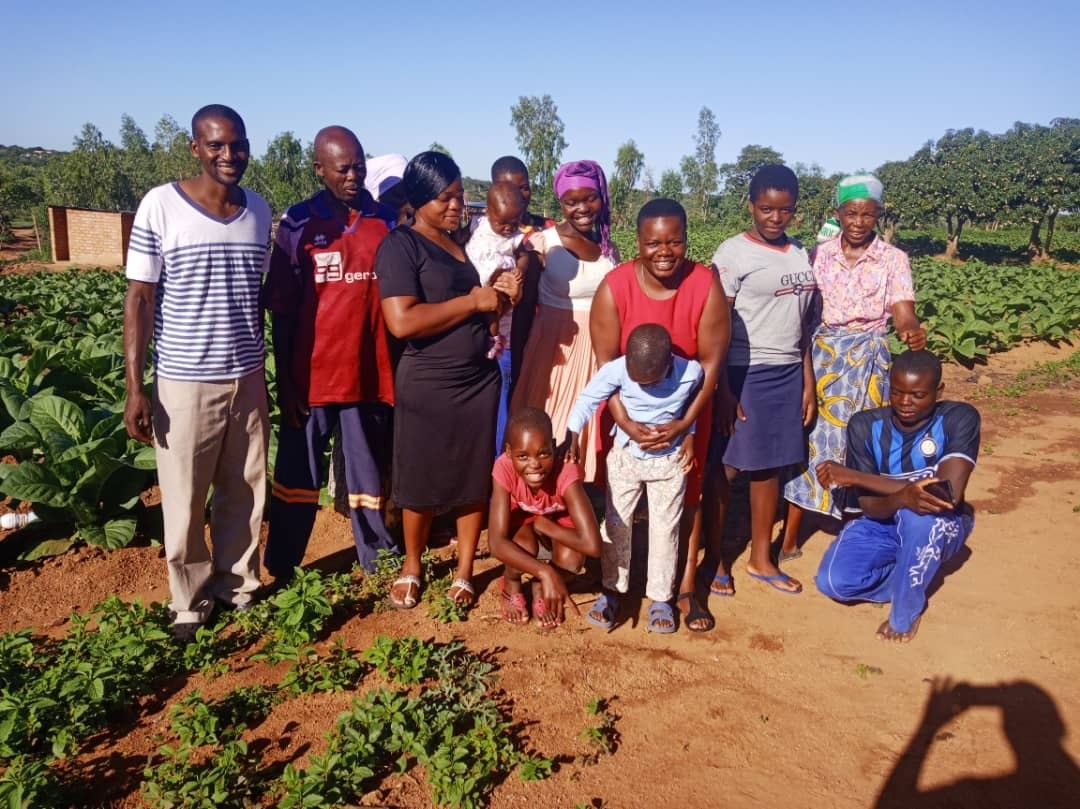 Simba and Memory's extended family
Nhamo and Esther Mumba
Nhamo and Esther Mumba live in a village near Bazel Bridge. They have three sons: Providence, Prosper and Peace. Sadly, their second son, Promise went to be with the Lord on March 6, 2012 when he was 11 years old.
Nhamo attended primary and secondary school in Harare then went on to attend Rusiti Bible College. He also attended the Mutare School of Preaching from 2001 - 2003.
In addition to preaching the Gospel, Nhamo also is learning farming techniques and grew a healthy crop of corn during the 2021 growing season. This corn provides a much needed food source for his family as well as the poor members of his congregation.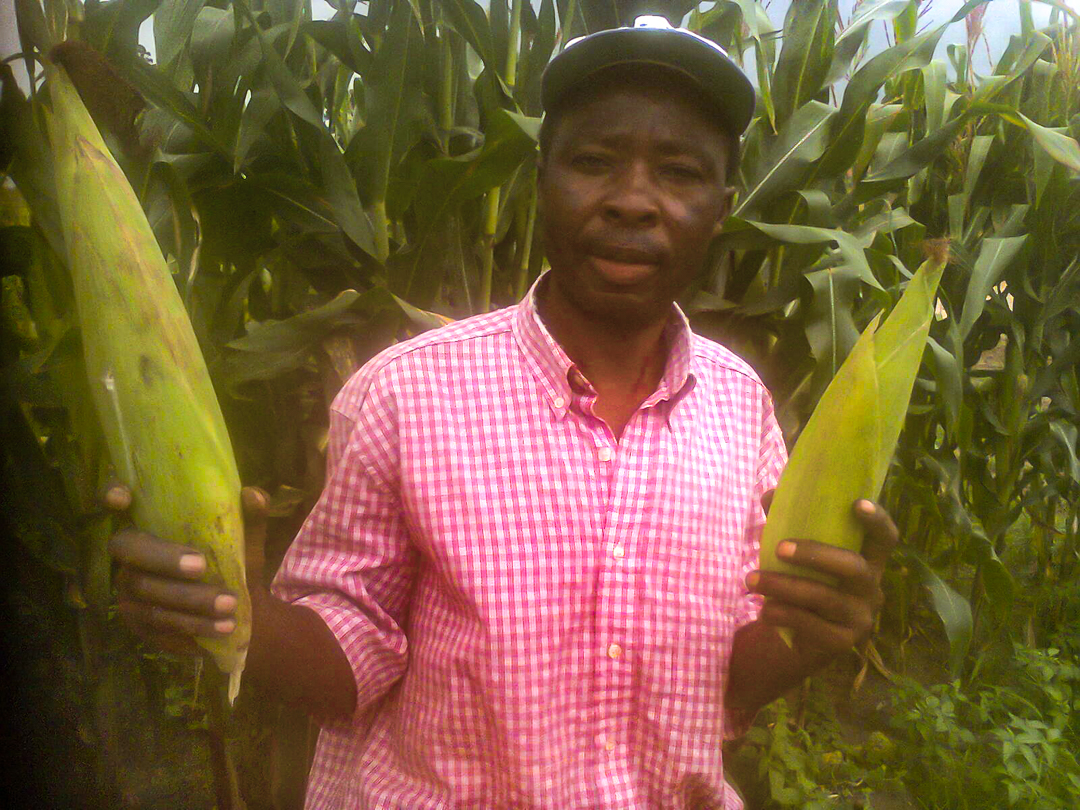 Nhamo and his corn
Mushunje & Bazely Bridge Update September 2021
OC Zimbabwe Mission (Simba) • October 08, 2021
Grace mercy and peace to you from God the Father and our Lord and savior Jesus Christ.
The month of September is named as the little bird's time. The sun was hot as the degrees were recorded 40-50 maximum temperatures. This month I worked very hard. We had a challenge with ZAOGA church next to our stand. We had a visitor the first week. Glory be to God my wife was transferred the second week. The third week we were busy moving our property to our respective house, we completed the roof of the church shed. The fourth week l went to Br Chadzingwa's home to collect the bricks he gave to church. I organized a group of seven members so that we can construct an electrical line as we desperately need electricity in our houses. The final week two people were added to the Lord's church.
On the 6th l had a closed door meeting with the pastor of ZAOGA at their parsonage in Bazel. The challenge was that they created their own church plan with the meters to take a big ground and neglected the original pegs. They bribed the council assistance to place some new pegs as l refute the criteria they used. I stopped them to fence their premises and first find the original pegs. We moved our case to the office in Mutare urban and we were all advised to pay 20usd for one peg searching and there were 8pegs needed, thirty litres fuel and food, in that case it ended like this as l openly said the church has no money for peg searching now that we are waiting to see them after we find out the original pegs.
On Sunday the 5th Br John Dube a preacher at Chigodora church of Christ north of Bazel visited us at the church site. He worked as the national borehole director supported by Healing Hands International. He preached to us about the problem of the churches in the book of Revelations. He was pleased to see our achievements as far as the church shed is concerned, he donated two iron sheets to complete the shed. The people who donated the sheets including sister Mandianike and group, sister Chiwedere and group, Mhukayatadza family, Br Nyamatore, My family. We are under a roof as Br Nyamatore donated again 20 chairs. Sister Chiwedere and group donated four, sister Masere donated two, my family donated four chairs.
On the 6th my wife was transferred from Mafararikwa to Mwandiambira Primary a school near our house about a kilometer away. The second week was completed when she moved to town up and down at the district office for clearance and it was successful. Glory be to God for this movement and answered prayers, we do not count how much money we spend but the good times we are together as a family l was wondering my kids were in the bush for quite a long time. My gratitude is great and extended to you brethren in the USA for the prayers, finally the Lord harken to our voices. I am helping my wife as l woke up early in the morning at 04:30am every day as she is pregnant.
Br Chadzingwa our church treasurer as well as the Baptist gave to church one thousand of bricks a year ago. He officially announced to church that the bricks are occupying a big space in the field and wanted to use the field for ploughing. We organized in church and on the 23rd l accompany the truck driver and other church members including Br Chadzingwa, we loaded and off load the bricks to church. These bricks are equivalent to $30us. I organized a group as we sat down on 4 meetings on the 7,14,21,28th.Our agenda was to raise funds for the electrical construction. Zimbabwe Electricity Supply Authority Company was their duty to construct this line but they failed and forced us to do as we desperately need electricity. The private construction company gave us a quotation of $1782usd we shared it among seven households, each will pay $255usd.
On the 19th sister Chin'ono was her first time to attend church service with us as she stood to be baptized together with our youth Br Thulani Chidzikwe. I did not teach her any lesson this lady but she spoke and confessed that because of me the pastor each time I met her l greeted her nicely as she said the way l greated her she thought it is wise to be with us. We baptized them on the 29th with Br Thulani our youth aged 13years. The Lord restored four families and one was added to the Lord's church. The total family members are 21. My duty is to restore two families Nhongo and Mapindu. I want to thank God for the good health we are having. My Nephew Dennis was tested Covid 19 positive the end of this month. I prayed for him. Now he is doing well.

I want to thank you brothers and sisters for the support l received the end of the month for October, November and December. Together with my wife we want to thank you for your love and care. May God bless you all. I am humbled with your kindness and love.
Yours ln Christ
Simbarashe Gondo
Gondo
Read more
September 2021 Update from Nhamo and Esther
OC Zimbabwe Mission (Nhamo) • October 08, 2021
We thank God for continuing to enabling us to sail through difficult years since Covid-19 hit the entire world in 2019. The effects of the current Covid -19 is still with us. This is not easy however, we are managing through the providence of God. We are also very humbled brethren by your commitment, prayers and your financial support. May God continue to walk in your midst.


PREACHING AND TEACHING
I preached and taught Bible study throughout the entire month of September. I also got one invitation from a sister congregation where I taught about church leadership. Sometimes the community around us asks me to help with preaching during funeral wakes. In September alone I attended three funeral wakes in our community.
On the 18th of September, 2021 I was asked by community chairman to give a short message to a community gathering before they got vaccinated at a community clinic.
SOUP KITCHEN
My wife and I are planning to start a soup kitchen at our small congregation. Our goal is to win orphans, and vulnerable children to Christ. So do pray for us.
DOOR KNOCKING
The last two weeks of Septmber, 2021 were busy doing door to door knocking. During this effort, we managed to engage with several new prospects. Last Sunday we had two prospects who came for our Sunday worship. May you please pray for them that the Lord may open their hearts.
VISIT TO OLD PEOPLE'S HOME
We managed to to visit old people's home in our poor community twice during the month of September. I had an opportunity to share the gospel there. But I was so much touched with the hard life which the citizens are facing there. Many sleeps on the cold floor with no proper blankets.
HARVESTING OF KING ONION ON OUR BACKYARD GARDEN
On the 25th of September, we managed to harvest some king onion on our backyard garden. We gave some to our poor members. We are now getting prepared to start ploughing in our renting field. We usually receive our first rain at the end of October.
CURRENT SITUATION IN ZIMBABWE
We want to thank the Lord that the current situation concerning Covid-19 is now much better. Churches are now allowed to meet for worship but with limited number. As i write this about 3 million people in Zimbabwe had been vaccinated.
PRAYER REQUESTS
Please continue to pray for us and our work. Pray also for our leaders in Zimbabwe. Pray for our poor members that they may not loose heart during this difficult time where many survives by doing mini piece works.
In Christ.
Nhamo Mumba
Read more